On the Second Friday of every month, thanks to the support of M&T Bank, the Burchfield Penney hosts something great! From openings and happy hours, programs, concerts, screenings, or other special events, visitors experience the best of the Burchfield Penney. Admission is free! Masks are optional but encouraged.
The cash-only pop-up bar will be open and serving beer and wine!
Pssst! Don't miss out! Receive 10% off of your museum Membership when you sign up in person during M&T Second Friday!

LeRoi Johnson (b. 1949), The Conversation
LEROI: Living in Color
Exhibition Opening | East Gallery
LeRoi Johnson is inspired by all he encounters in the world around him. Describing his work as "electric primitive," his vibrant compositions are internalized and abstracted reflections on personal experiences. With an international artistic presence, Johnson's influences span across continents. Central to his work are bold, bright colors as well as African, Caribbean, and South American cultural influences depicting dreams, visions, African ancestry, and various otherworldly elements.
Fostering a spirit of connection-building, this exhibition creates a dialogue across communities by incorporating an innovative partnership with other local organizations. Students from The Buffalo Center for Art and Technology, Squeaky Wheel Film and Media Art Center, Just Buffalo Literary Center, and the Buffalo Public Schools worked with Johnson to create multimedia compositions that support the exhibition's central themes.
Learn more about LEROI: Living in Color
---

Universal Phunk
Live Music | Reception Space 6:00 pm
Tonight's event will open with a percussion performance by Tashama led by Synyer Hanesworth, leading into the galleries. Then, Universal Phunk, led by Deshawn Ray Jackson, will have you on your feet and dancing up in the reception space at 6:00 pm!
---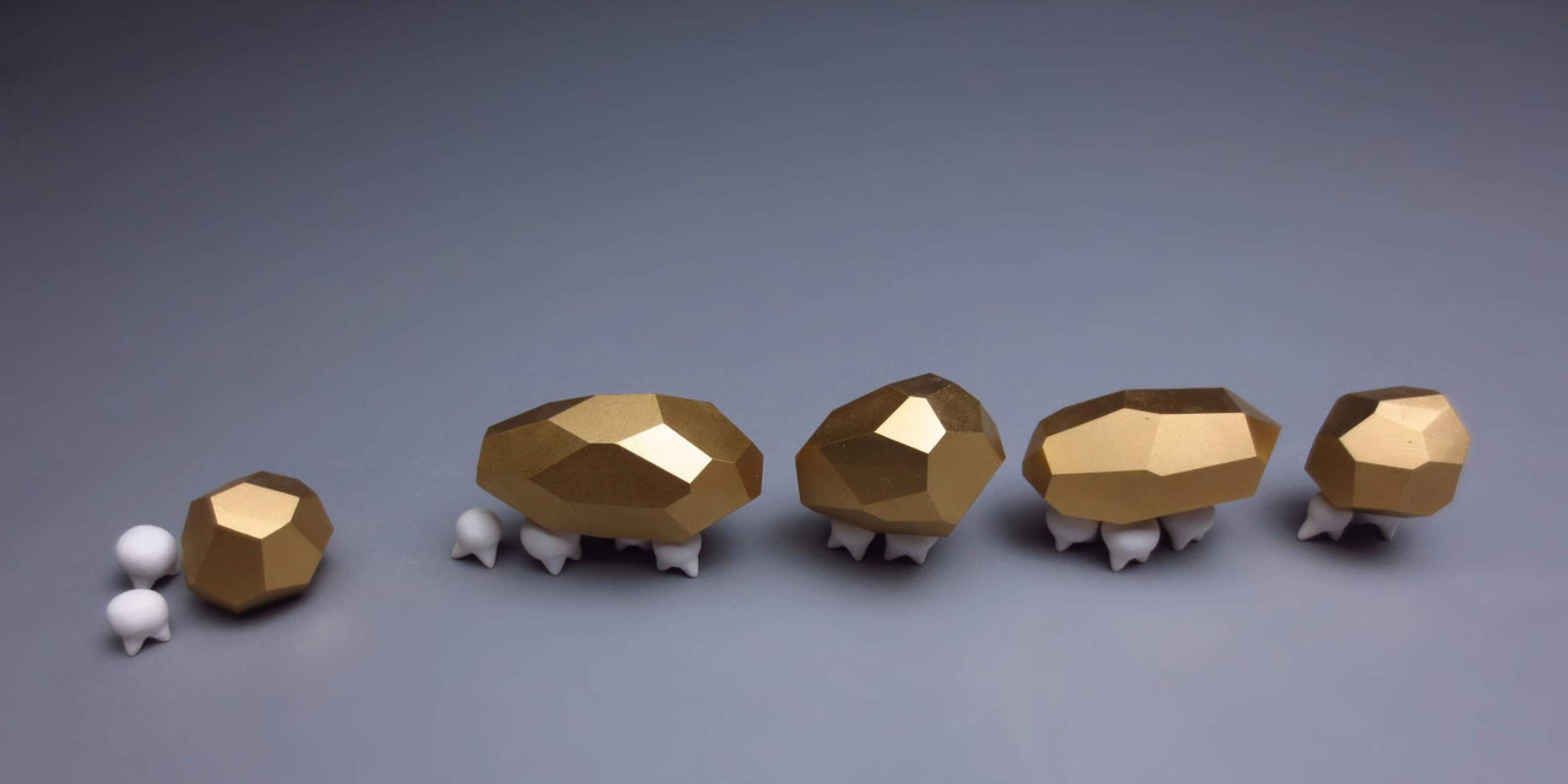 Tina Vu (b. 1989), The Journey IV, 2013; clay, 3 x 16 x 2 inches; Sylvia L. Rosen Endowment Purchase Award, 2013
Model Magic Critters
Large Conference Room, 2nd Floor
Tonight's drop-in art activity is inspired by Tina Vu's sculptural piece, The Journey IV. Create your own whimsical critter out of Model Magic clay!
---