On the second Friday of every month, thanks to the support of M&T Bank, the Burchfield Penney stays open late and admission is free! From exhibition openings to all-ages art-making, screenings, and special programs, visitors experience the best of the Burchfield Penney. Explore the galleries and enjoy live music. The cash-only pop-up bar will be open, serving soft drinks, wine, and beer.
Pssst! Don't miss out! Receive 10% off your Museum Membership when you sign up in person during M&T Second Friday!
---
Exhibition Openings
A Clearing View: Charles E. Burchfield Reframed
Anthony J. Sisti & John R. Oishei Foundation Galleries
Charles E. Burchfield was one of the great American artists of the 20th century, but his work is sometimes overlooked as are many works on paper, because they cannot be left on museum walls for years at a time. They are also shown behind glass, which presents viewers with reflections of themselves, distorting the work itself. This exhibition is the beginning of an effort to both literally and metaphorically reframe his paintings and offer an unencumbered view of his brilliant work, properly presented and celebrated the way it can be today... Learn more.
John Wood: The System is Alive
Margaret L. Wendt & R. William Doolittle Galleries
John C. Wood (1922-2012) was an educator and artist whose practice transcended divisions of media. Wood taught with distinction at Alfred University from 1954 to 1987 where he developed the photo, graphic design, book arts, printmaking, and foundation programs in the School of Art & Design. Wood was a revered and influential professor who described his aesthetic practice as "being in the state of drawing" and grounded in his personalized forms of "System Drawing." These philosophies, prominent throughout this exhibition, are the connective tissue for his life's work... Learn more.
Live Performance by Tough Old Bird
Friday October 13th | 5:30pm - 8pm
Reception Space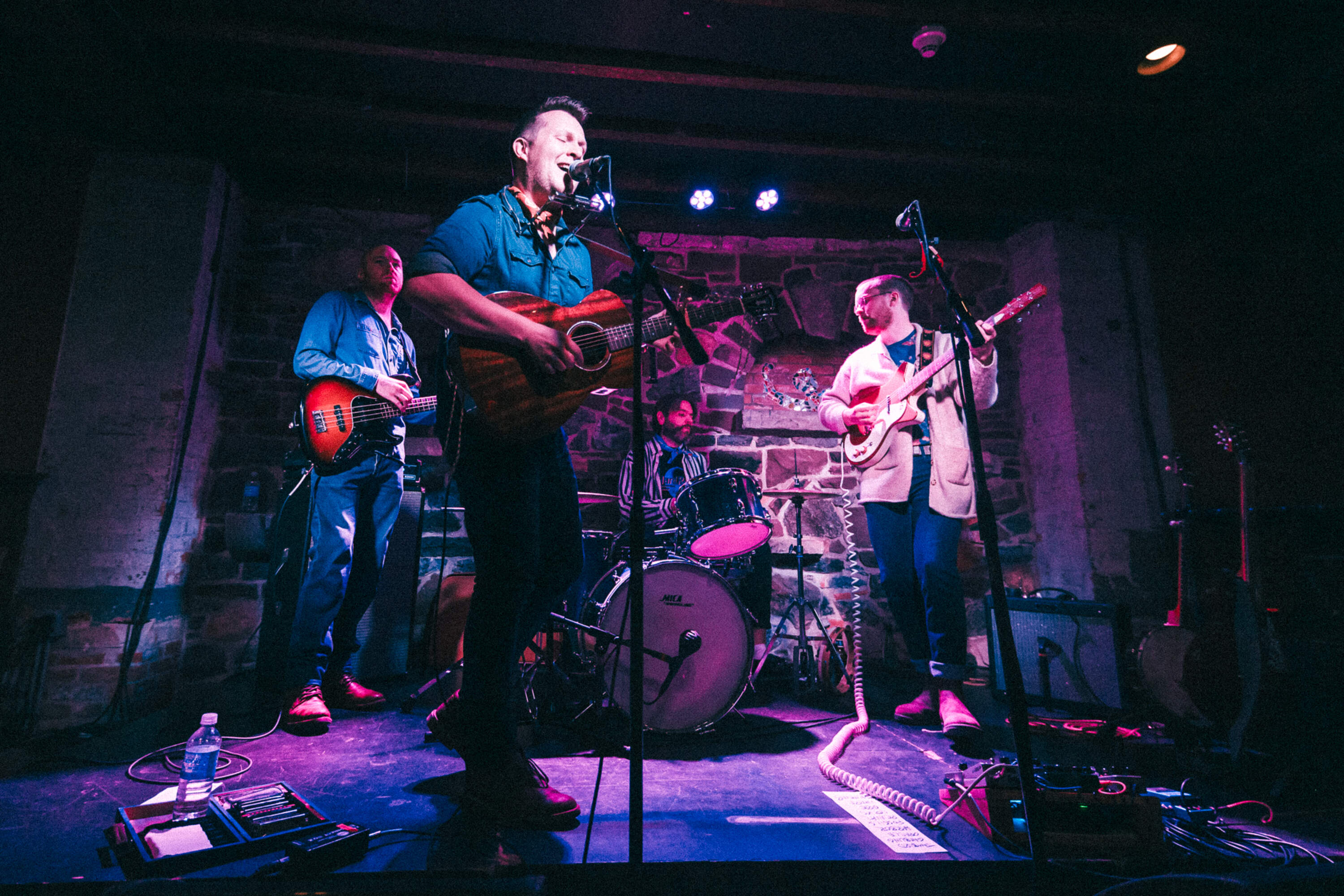 Tough Old Bird was formed by songwriting brothers Matthew and Nathan Corrigan in a rural corner of Western New York. Since releasing 'Gambling Days' in 2016, the duo has taken their singular style of modern folk music to coffee shops, listening rooms, music clubs, dive bars, campgrounds and front porches across the United States. Their most recent full-length LP, 'The Old Great Lakes' found the band expanding their horizons beyond traditional folk music to encompass the battered shoreline of the Rust Belt and the inner lives of those who call it home.
In 2021, Tough Old Bird released a new EP, 'A Mantle for the Lantern.' Recorded at home in isolation during the previous year, Tough Old Bird's latest music merges new and old sounds while exploring themes of memory, isolation and loss; all with a hopeful eye toward the future.
---
Stay tuned for more details for October M&T Second Friday 2023!