On the Second Friday of every month, thanks to the support of M&T Bank, the Burchfield Penney hosts something great! From openings and happy hours, programs, concerts, screenings, or other special events, visitors experience the best of the Burchfield Penney. Admission is free! Masks are optional but encouraged.
The cash-only pop-up bar will be open and serving beer and wine!
Pssst! Don't miss out! Receive 10% off of your museum Membership when you sign up in person during M&T Second Friday!
Performance by Whitetails
Friday, September 9th | 5:30pm - 7pm
Reception Space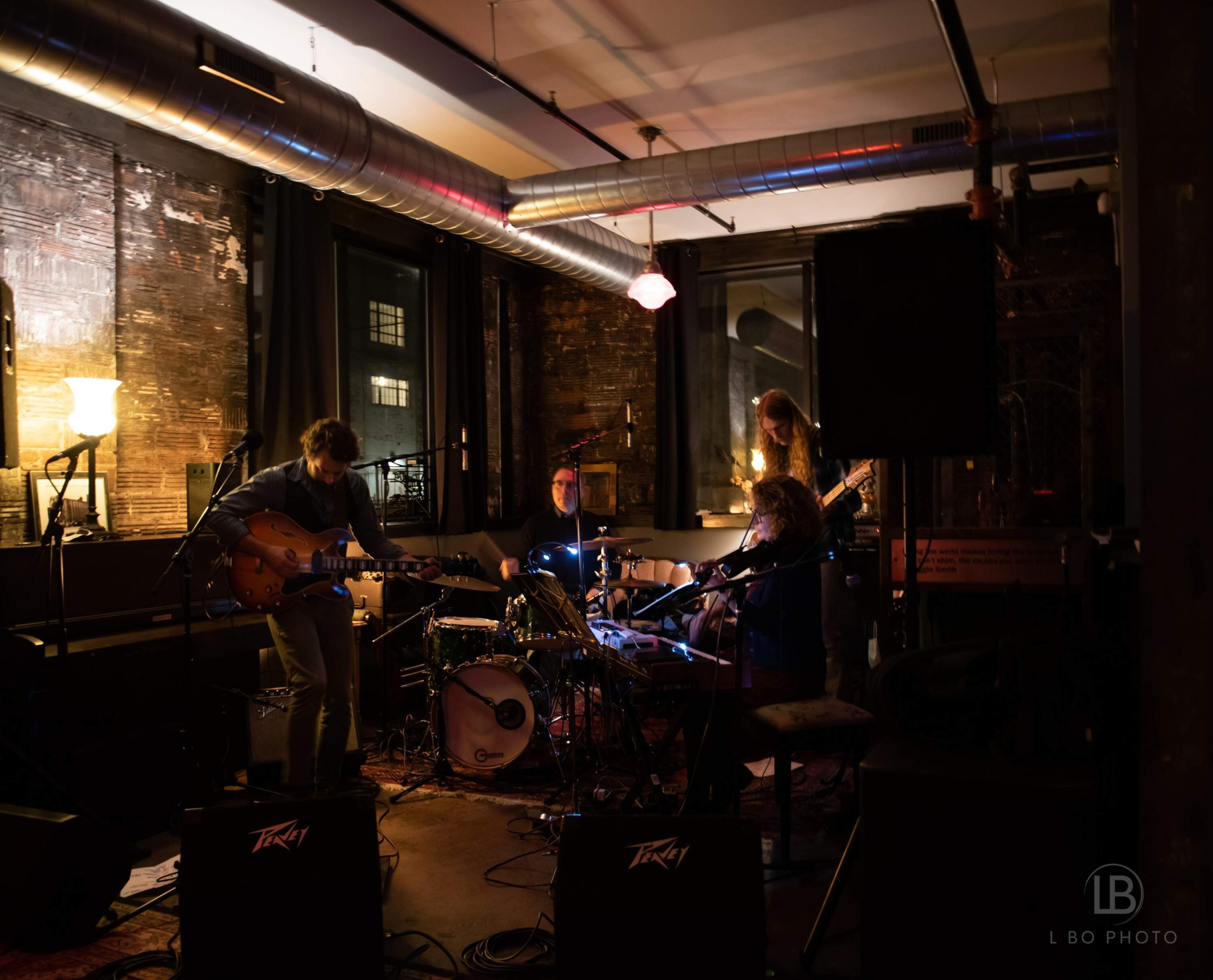 Driven by the soul-rending words and music of Jonathan Bobowicz, Whitetails weaves groovy storytelling with a sonic, moving melody. With songs that grab you and stick in your memory, their work is both nostalgic and new all at once. Born in 2019, Whitetails builds harmony and musical flow into their work, carrying listeners along for the ride.
Bobowicz brings a long history and deep bag of tricks to the table. More than 25 years of life in bands, including Chylde, White Bison, and most recently, Black Canyon Lights, have cemented in Bobowicz the conviction that music is his life. A singer, songwriter, and player of multiple instruments, he pairs melodies with lyrics that have both meaning and staying power. From the stages at South-by-Southwest to the working class beer halls in his hometown of Buffalo, NY, Bobowicz and Whitetails are earning their own place in the musical universe.
http://www.whitetailsband.com/
Shared Light: G. Peter Jemison and Charles E. Burchfield
Exhibition Opening | September 9, 2022 - December 31, 2022
Galleries
Experience the work of two artists on parallel paths—G. Peter Jemison of the Heron Clan from the Cattaraugus Territory in the Seneca Nation and American master Charles E. Burchfield. Shared Light will present both artists' paintings, drawings, and prints, collaboratively selected by G. Peter Jemison and Nancy Weekly. Visitors will see powerful depictions of trees and birds, streams and skies, and light and seasons. Both artists demonstrate a deep concern for the viability of the land by showing examples of how it has been desecrated and retained its original energy. Learn more about Shared Light.
All-ages Art-making
Friday, September 9th | 5:30 pm
Large Conference Room, 2nd Floor
Join the education department for all-ages art-making in the board room! We will be making hand-made books inspired by artist Timothy Frerichs. Explore his mesmerizing exhibition, Timothy Frerichs: Navigation: Lake Erie - the Great Lakes, and create your own handmade book to take home.