On the Second Friday of every month, thanks to the support of M&T Bank, the Burchfield Penney hosts something great! From openings and happy hours, programs, concerts, screenings, or other special events, visitors experience the best of the Burchfield Penney. Admission is free!
Pssst! Don't miss out! Receive 10% off of your museum Membership when you sign up in person during M&T Second Friday!
____________________________
Performance by Critt's Juke Joint
Friday, July 8th | 5:30pm - 7pm
Front Yard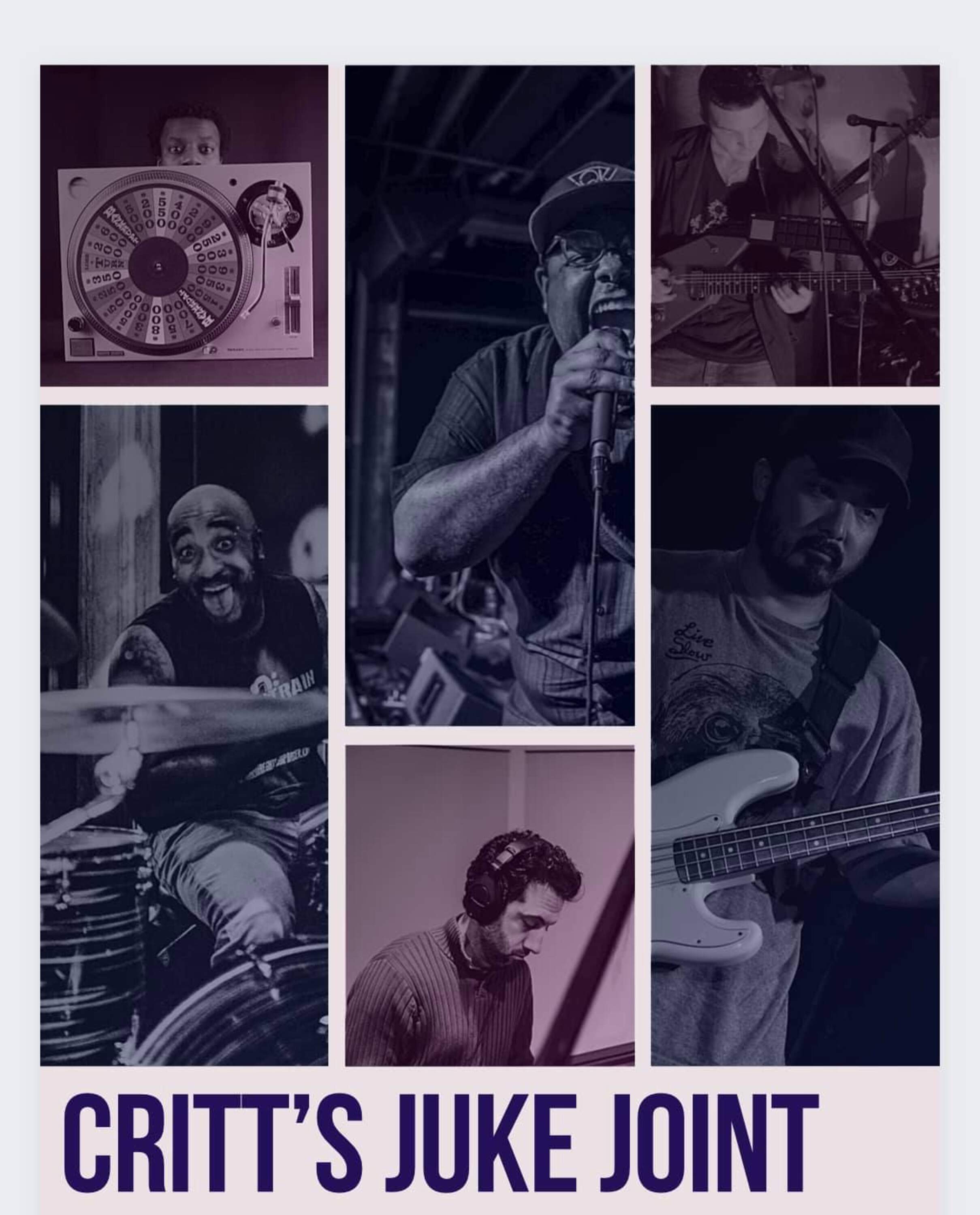 From the time of his birth in Buffalo NY, CRiTT was immersed in the funk and feel-good soul sound of Motown – after-all his father played with James Brown for 13 years. But it was later on in his 20's that he really discovered jazz and organic self expression. Listening to and being influenced by Eddie Harris, Coltrane, Herbie Hancock and Pink Floyd to name a few, completely changed his life and he started on a path of feel-good genre mixing that is accessible to everyone. "For me, in order to go forward you have to go back," says CRiTT "I was raised with old school R&B and soul. This is who and what I am all about, however this is a new era and music needs evolution and I'm fortunate to be able to do my part."
A respected educator, CriTT along-side his wife Ann Marie designed and created The IMAGE Urban Arts Workshop in 2005 which is co-sponsored by New Era Cap. Annually Eric conducts over 100 workshops and edutainment performances. CRiTT has a degree in Music Performance by Empire State College and teaches music at Tapestry Charter School in Buffalo NY.
CRiTT has dedicated his career to revitalizing Buffalo NY's historical music scene and growing communities through its youth. Critt's Juke Joint is all-things organic in music and CRITT is looking forward to bringing his Buffalo-bred jazz, funk and soul show to your town.
_________________________________
Bruce Adams: Freeing Marks
Exhibition opening | Entrance Gallery & East Gallery North
Jul 8, 2022 - Oct 23, 2022
Long presumed to be a figurative painter—because almost every painting he has made has included figuration—Bruce Adams ably illustrates the stronghold an old trope can have over new work. Adams has always maintained that he was a conceptual artist using figuration as a device within a more malleable and open-ended approach.
Freeing Marks includes selected work from across the entirety of Adams' career, demonstrating his prodigious painterly skills; his facility for colliding images into wider meanings; his vibrant use of color; and Adams' own notion that the "painting is just in the service of the thought."
Martha Visser't Hooft: Beyond the Realm of the Possible
Exhibition Opening | East Gallery
Jul 8, 2022 - Oct 30, 2022
Martha Visser't Hooft (1906-1994) was a painter, sculptor, printmaker, and leader in the Buffalo art community and beyond. She is celebrated and recognized for her artwork and the connections she formed in Paris, New York, Buffalo, and Taos with leaders of social concerns and artistic expression.
For her time, Martha Visser't Hooft was considered radical—ahead of the curve—serving as a role model for younger women artists and earning a place among the inner circle of artists in Buffalo and beyond.