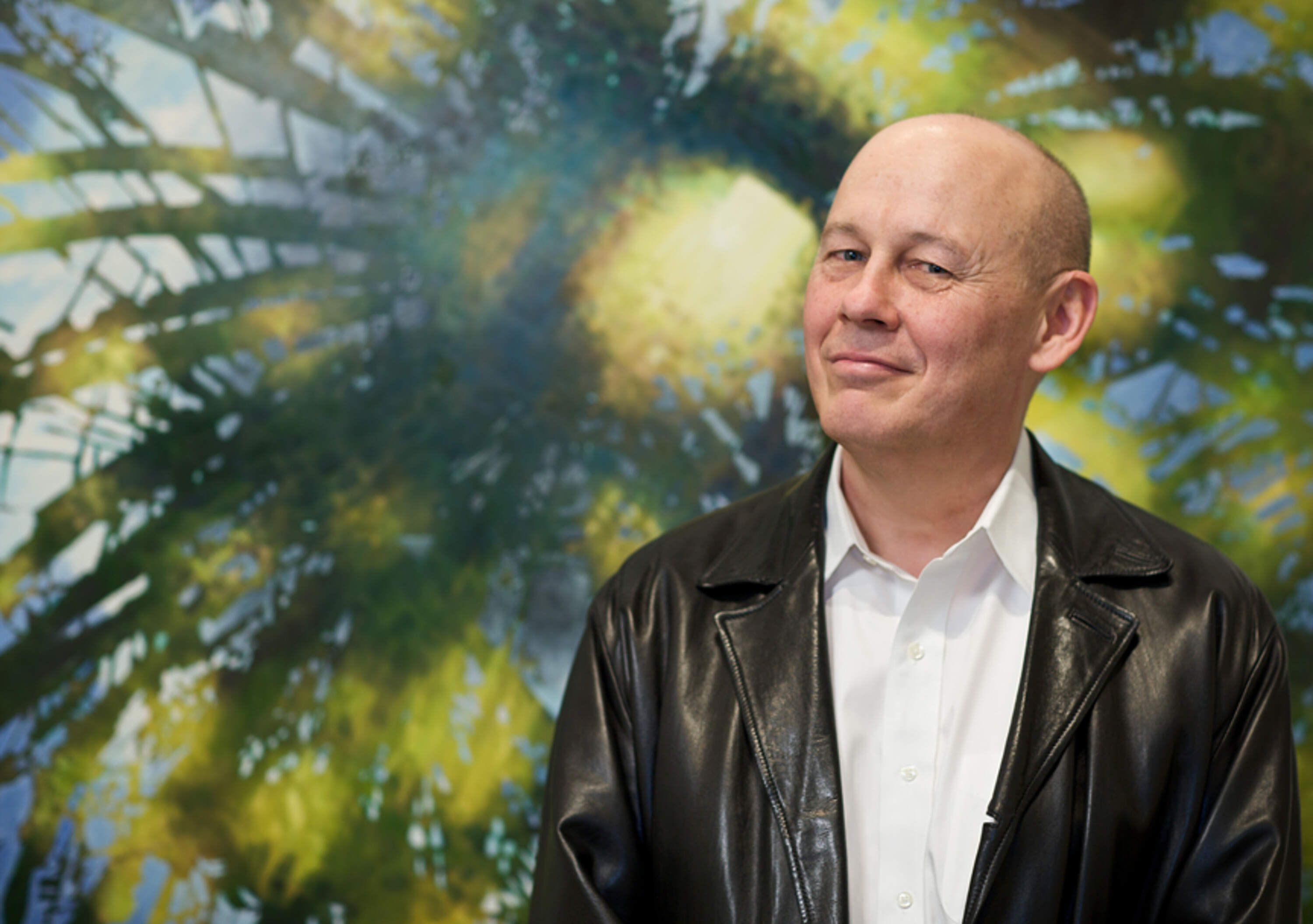 Burchfield Penney Art Center 2022 Artist-In-Residence Mike Glier

The Burchfield Penney Art Center announced that artist and educator Mike Glier is its 2022 Artist-In-Residence. Glier kicked off his residency exploring the work of Charles E. Burchfield through the exhibition, A Lifetime of Themes, along with a deep dive into the archives.
Glier has long shared the writings of Burchfield scholar and curator Nancy Weekly with his students at Williams College and cites Burchfield as an important influence on his painting and drawing. Although Glier's early work was politically focused, he has shifted to spend the last two decades exploring the human relationship with the land. Like Burchfield, his work demonstrates a love of painting, abstraction, and a reverence for nature. Glier shares a poetic interpretation of Burchfield's work:

Charles Burchfield had a love affair with the living world. And like any intimate relationship, he saw himself reflected in their eyes and heard his voice in their mouth. It was a wonderfully reciprocal relationship in which the living world gave gifts of wind and seeds and puddles full of sky to which his body responded with pulsing arcs, sine waves, arabesques, and scuffs and stabs of paint. Burchfield understood the vulnerability of his mighty partner to the poisonous aspects of his kind and tried to protect his marriage as best he could by making its intimacy public, as if a cry of love could save the day.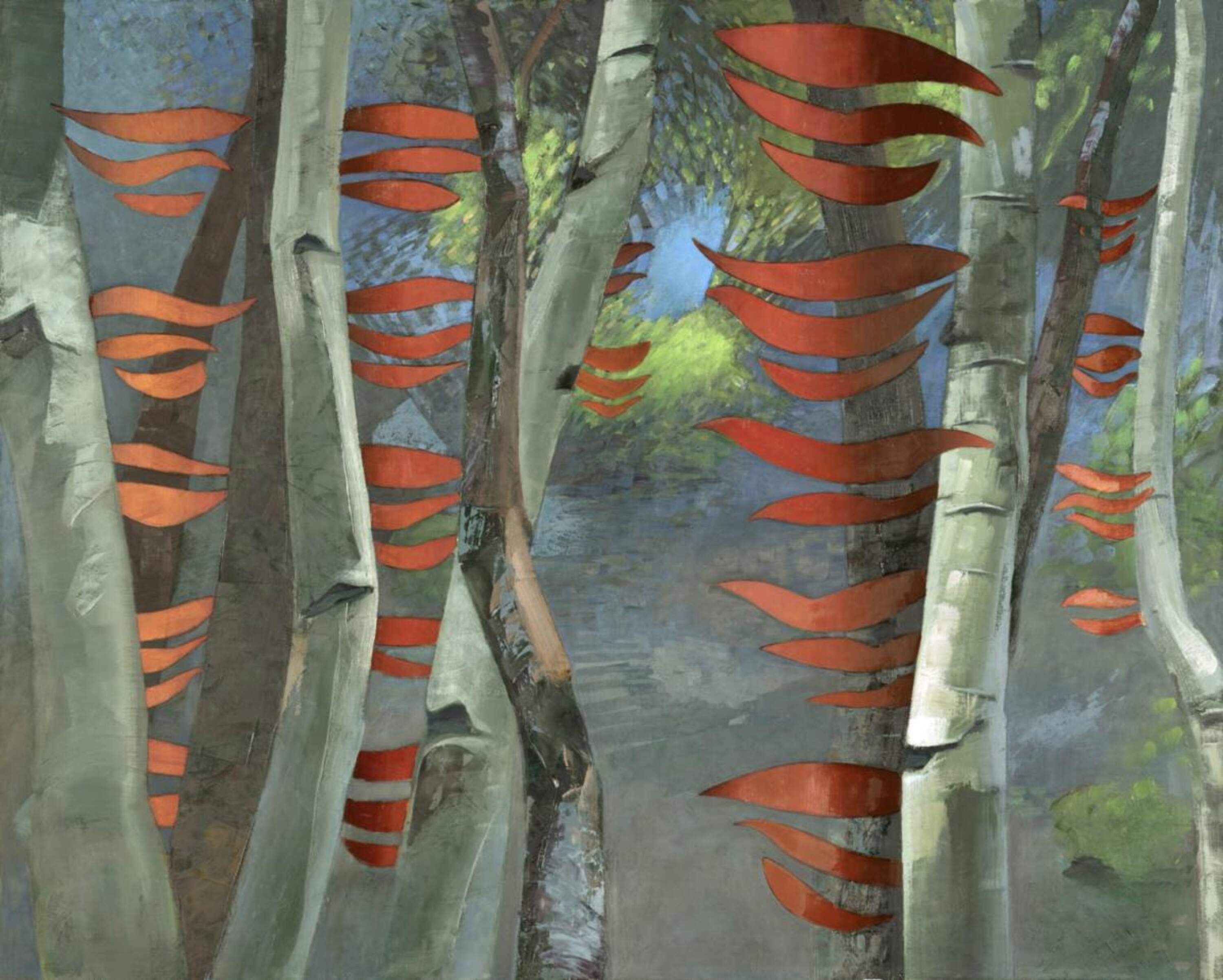 Mike Glier, Bird Song at the Acequia 2019, oil on aluminum panel, 32 "x 40"

"Charles Burchfield's work communicates across time and generations. The work we do with our residencies enhances their understanding of Burchfield and keeps his work alive in the conversation of contemporary art. Mike Glier's kinship to Burchfield is a perfect example," affirmed acting director Scott Propeack. "As a contemporary artist, Glier communicates the unseen essence of our experience, as was the aim of Burchfield. The Edna M. Lindemann endowment that supports bringing artists and scholars was established with this type of exploration in mind."

Learn more about Mike Glier's work here. And follow him on Instagram as he shares snapshots of his ongoing experience. We look forward to sharing the fruits of his research as this residency unfolds.